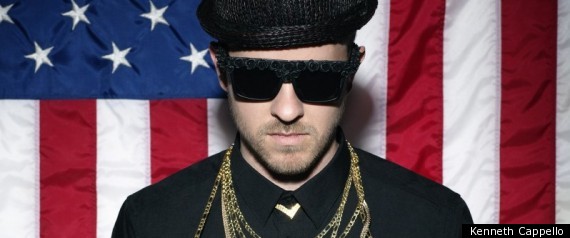 Anyone familiar with reviewer shorthand will know the meaning of the term 'wallpaper music'. It's often used to describe the output of MOR giants like Coldplay or Maroon 5 – it's background stuff, ambient dinner party noise, inoffensive and barely noticeable chatter which uses music more as a pleasant crutch than a blazing center of attention.
Sooooo … if you were a frenzied hip-hop electro-pop mastermind who drops beats like John McClane drops bad guys, you probably wouldn't want to associate yourself with the word. You'd call yourself 'Explosion Beast' or 'Annihilator' or 'Dance Yourself Sick'. That would be the predictable thing to do. The thing is: Ricky Reed – the producer, songwriter and multi-instrumentalist behind Wallpaper., our brand new Featured Artist – is anything but predictable.
Interested yet? Want to read on as we get all Home Depot on your ass and really start examining Wallpaper.? Or are you just a big old Doo-Doo Face?
(Note: Doo-Doo Face is the title of his first album. It's just a joke. We're not really calling you a Doo-Doo Face. Unless you're a sadomasochist and are into that kind of thing. This is the internet, after all).
Anyway. Let's continue (after the jump …)